Overused but beautiful- I love this quote because so many of my friends are far away but I love them more every day!
This is my friend
Janel
. I'm sure most of you know her, one because her blog is famous and two because I talk about her all the time. :)
Anyway, her and her husband are amazingly sweet and beautiful people, and they are saving to adopt a baby girl, who they want to name Pita...
To raise money, Janel is offering a journaling class (she's the greatest journaler of all time.)
I can't wait for the class to begin!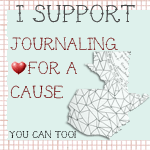 ***
Meet my friend
Lindsay
.  I'm sure you know her as well! Her blog is amazing and her shop has taken the blogging world by storm.
She has created a new line of badges in her shop, and my favorite of all is the "Bringing Home Pita" badge.. all the proceeds go to Janel and Adam.


***

Aren't my friends incredible?

***

I definitely want to play a little part in Bringing Home Pita. I've chosen the Home print for this very reason...




It's a 5x7 high-quality print for only $7... and all proceeds go towards Adam and Janel's adoption cause. Please support this amazing family. :)